Our Activities

Activities
Lupita Island is an ideal place to relax and recharge before heading back into the real world, so the schedule is open here, allowing guests to spend the days however they like. There are many choices to do as much or as little as is desired.
Lake Tanganyika's waters are clear and calm, providing the ultimate setting for water sport activities. Kayaks and canoes are available to guests to explore beaches around the islands. Snorkeling and PADI-certified scuba diving is available to take you to the underwater world of Lake Tanganyika, teeming with hundreds of species of cichlids found nowhere else on earth.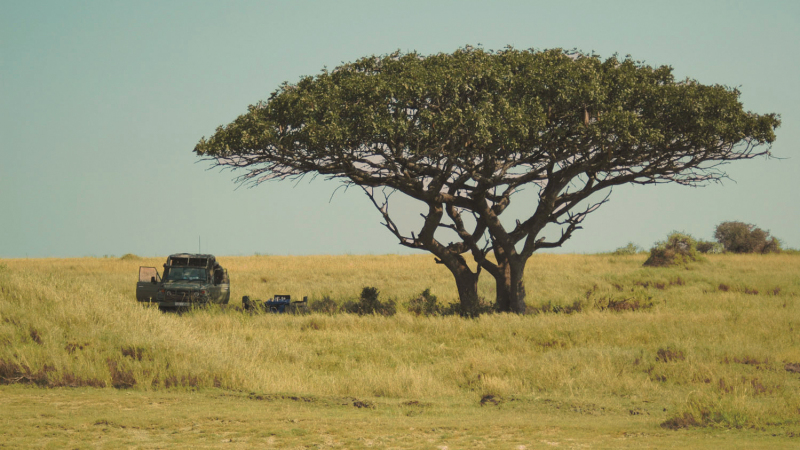 Add a Safari
Lupita island can organise wonderful Safari experiences. Encompassing the whole of Tanzania in a wonderful safari experience from 3 to 21 days or more. Using the Northern circuit and fabulous Ngorongoro Crater combined with the vast Serengeti and on to the more wild Selous and Ruaha in the South and South west and then on to Lupita island. From Lupita there is the opportunity to drive by 4 x 4 safari vehicle and guide to Katavi national park for a couple of days and spend time in an amazing, rarely visited park teeming with hippo, elephants and crocs. Open marshlands as far as the eye can see, with virtually no tourists and just a few hours drive from Lupita island. As us about all the diverse safaris we can organise for you.
Ancient Monastery
Visit the remains of a monastery in Kipili, built around the 1860's by the ItalianWhite Fathers. Missionaries bought slaves to save and hide them and also adopted orphans.
The old Kipili monastery is an amazing feat of engineering. Every brick and every nail was made by hand and lovingly built to make a monastery church, dormitories, refectory and the missionary housing for the religious order. It was not an easy life for these intrepid fathers, disease and malaria played a big part in reducing the numbers of the people at the settlement.
Built on the hillside overlooking Kipili Bay, it can be seen tcked away in the thivk treeline. A fascinating visit just 15 minutes drive from the mianland jetty.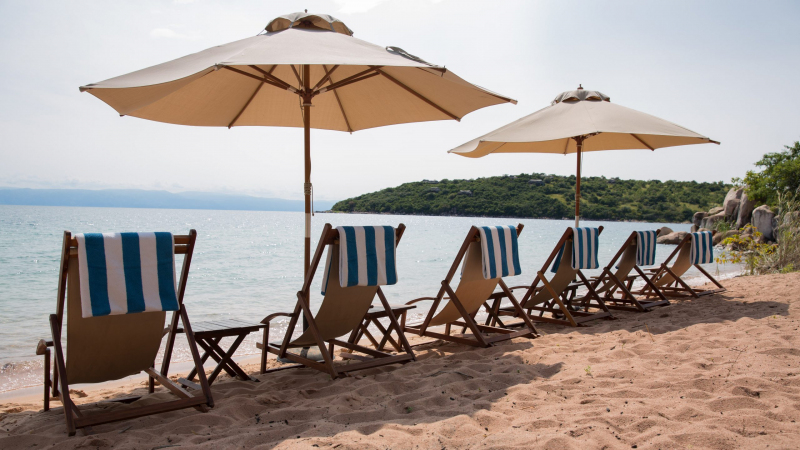 Beach Buffet
Join us for a wonderful fun-filled day on a private beach. Spend an afternoon relaxing on the sands or snorkelling around the nearby rocks.
A fully catered beach buffet is laid out on white table cloths with wines of your choice or cocktails mixed to order by our experienced barman.
Laze in the crystal clear waters while you sip your sparkling wine. Watch the sun set on the horizon as you slowly make your way back to Lupita by wooden lake boat.
Sunset Cruise
Windsor Rose is our grand old lady of the lake. The 46 ft cruise boat was built in the early 1980s and brought to Lake Tanganyika overland from Lake Kariba in Zimbabwe. Fish from the deck, dive into the mile-deep water, or simply enjoy hors d'oeuvres and cocktails watching the sunset over the lake's water. Ice cold drinks and canapes are brought to you by the boat stewards while you laze on board or swim in a mile of water off the bough. Enjoy a sunset cruise on the top decks while slowly making your way around the island.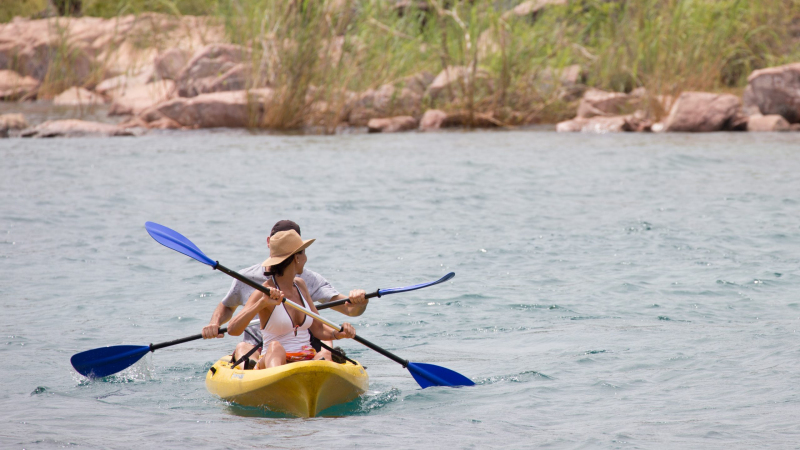 Kayaking
Our two-man kayaks make a great way to explore the islands from a different perspective, with amazing visibility into the depths. Why not paddle out to a beach picnic set out for you by our staff. Keep an eye out for sea otters!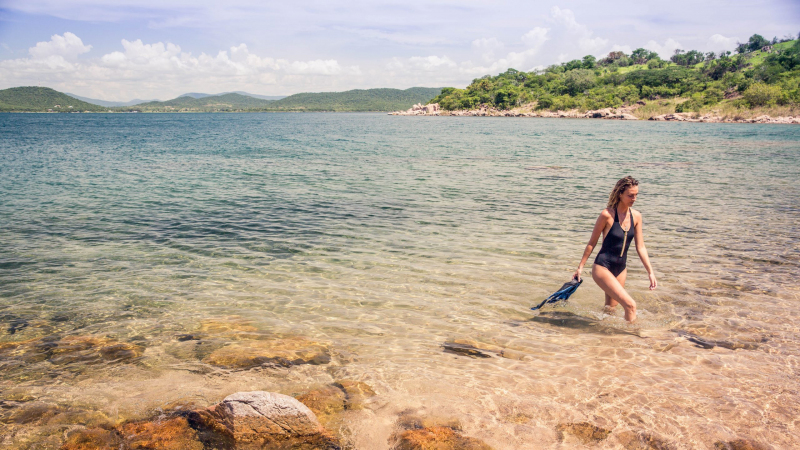 Snorkeling, swimming, diving.
Take off for a leisurely swim in the warm shallows or snorkel along one of the island's many hidden coves teeming with brightly coloured cichlids native to the lake. Currents are minimal and the visibility excellent. Snorkeling and PADI-certified scuba diving is available to take you to the underwater world of Lake Tanganyika.
Snorkelling in Lake Tanganyika is an experience like non other. No sticky salty water to wash off afterwards, just silky soft skin in temperatures that hover around 25 degrees all year round. Crystal clear water as far as the eye can see.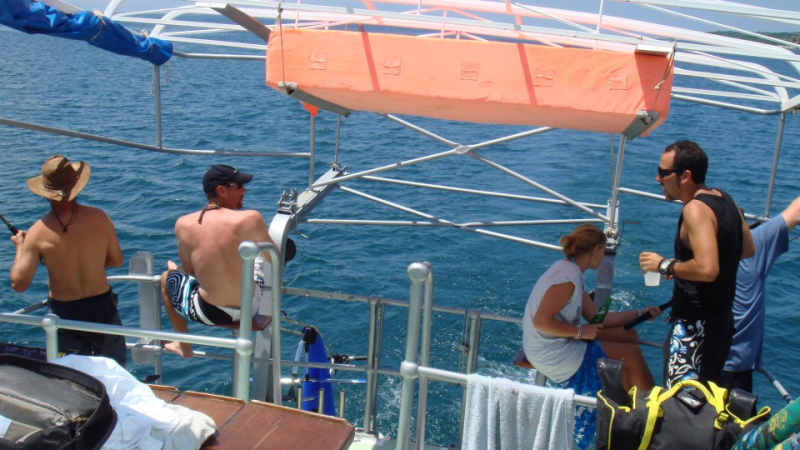 Fishing
Try your hand at fishing the old-fashioned way, with a hand line and an oar accompanied by an expert local fisherman in his wooden boat. Or, go all out on a speedboat and fish with rods and equipment.
Fresh water fish in Lake Tanganyika are probably the healthiest fish in the world. No pollution just big fat healthy fish.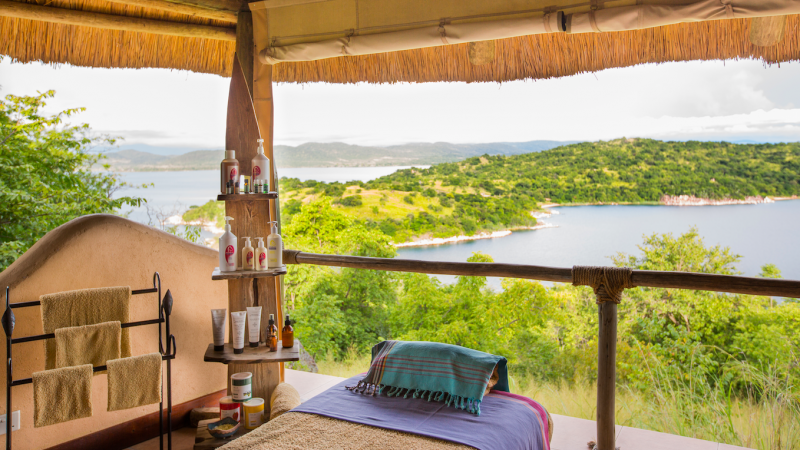 Spa and Gym
High on the hillside of Lupita Island is the spa and wellness centre with magnificent views of Lake Tanganyika and the neighbouring mountains.
Balancing the rustic grace of the natural landscape with the relaxing salon facilities, the spa offers classic treatments using essential oils and trusted massage techniques. Natural treatments with our experienced therapist will renew and hydrate your skin and feed your soul – a wonderful treat after a long day in the sun.
For the more energetic, enjoy our strategically placed open sided gym at one of the higher points of the island. Allowing for wonderful breezes as you work out on our extensive gym equpment.
Games room
Our games room is a great hit with teenagers and adults alike. A pool table, a foosball table and table tennis, not to mention the darts are available for use at any time. Plan a tournament with the family or just a knockabout with friends before dinner.  A variety of board games are on hand for those quiet evenings when the day's activities have mellowed your energy for the day.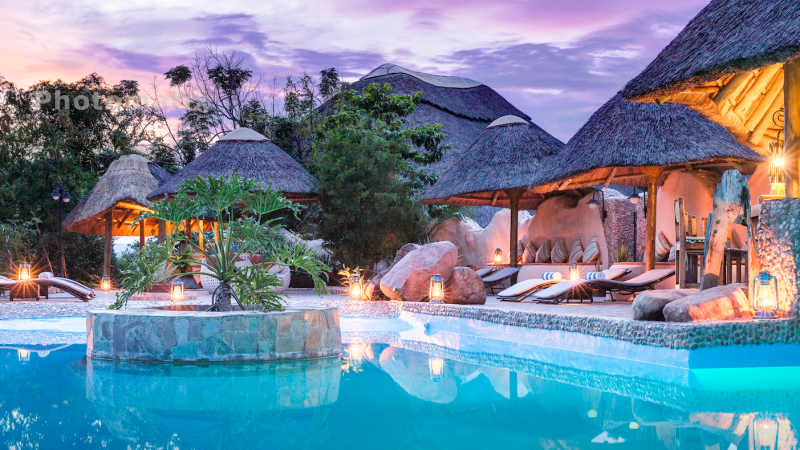 Pool and pool bar
Laze around our lovely freshwater pool under the African skies, with an ice-cool cocktail of your choice, ordered from the pool bar. Or swim up to the water bar to cool down after relaxing in the sun. For privacy and tranquility, the pool is set away from the main area for privacy.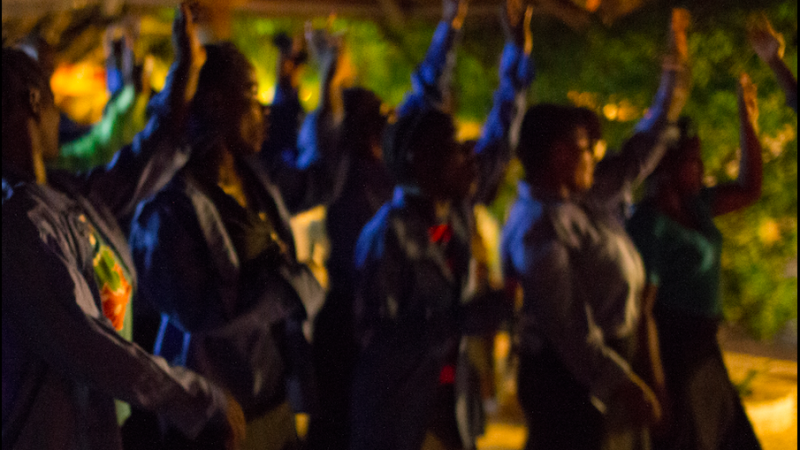 Village choir
Totally independent and proud of their singing, the Kipili church choir has been visiting Lupita since we first opened in 2008 . Between 20 and 30 men and women of varying ages sing traditional songs and perform African dances, choreographed by a lively leader. Over the years they have managed to save enough donations to build up their church building in Kipili village. Their performance is a unique treat for our guests.